"We create beautiful gardens for you by combining brick and stone masonry with garden plantings."
Marta Garland, President, registered landscape architect, and Mike Garland, Secretary/Treasurer, structural masonry contractor, incorporated the company in 1983, and dedicated our work to creating beautiful landscapes and gardens in the Atlanta area.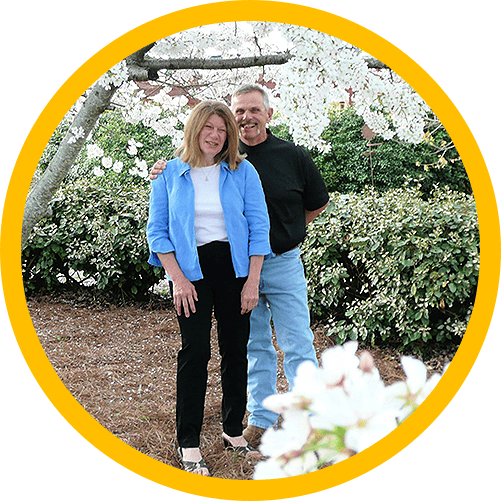 Bringing your Garden to Life with 4 Easy Steps
We are full-service landscape design and build experts
"Marta designed my backyard for a patio expansion. The design was very professional. She communicated frequently and did a nice job particularly with the stone."
"Marta is such a pleasure to work with. Her work and designs are not cookie cutter and instead complement the customer's taste and site. The plants are personally selected by Marta so you can be sure you will get excellent quality. Marta is certainly a skilled and talented landscape architect."
"We've worked with Greenland on two projects and have been very pleased. Marta provided us with 3 dimensional plans in each instance which really helped in the decision process. We'll definitely call them again!"
Combining Landscaping & Masonry to Surround Your Home with Beauty
We are Full-service Landscape Design and Build Experts